Do you want to translate different languages into your native language and struggle with using Camera Google Translate? Well, here's the solution. In this article, we are going to explore Google Translator.
Understanding and learning another language might be hard and challenging for many people. Moreover, you may be interested in reading the literature on other languages, but its difficult grammar and words might frighten you. You might also be worried about learning and assimilating another language. But now, you don't need to fret over it. Because in this article we are going to present an amazing solution for you.
So, let's dive into this article and have a look at how camera google translate will assist you in translating and understanding another difficult language into your native language.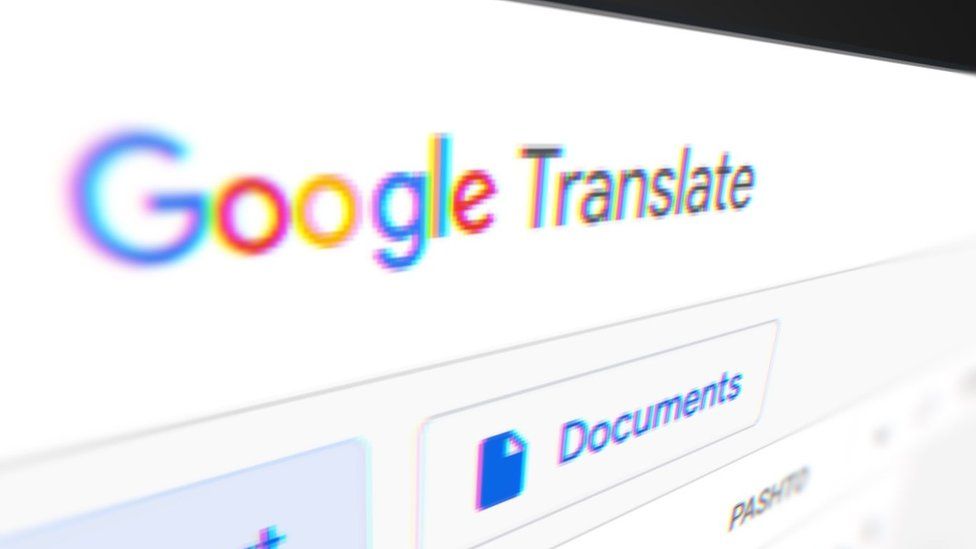 What Is A Camera Google Translate?
If you have left your home country and migrated to another country, communication might be the biggest challenge you may face there. How can you communicate and understands other residents when are you not aware of that country's language? Well, google camera Translate can work as your assistant and mentor there.
Camera Google translate allows you to explore unfamiliar lands, search for what you see, and communicate with the world around you by just using your phone's camera. It basically uses image recognition technology for visual analysis through a neural network so that you can translate the books, pdf, images, and informative posters of any language into your preferred language.
However, you can use Google Translate and Google Lens applications powered by Google to translate images, text, and menus, discover products and take many other useful actions. Let's explore both of them and their interesting features.
Google Translate
Lately, Google Translate has added an amazing feature, i.e., you can use your phone camera to translate text in the Translate app. With this extravagant feature, you would be able to translate what you find through the camera. Google translate enables you to see the world in your language by just using your camera. Some of its incredible features are listed here.
Features of Camera Google Translate 
1.      Translate text from photos
For this purpose, you have to install the google translate app on your phone from the play store or App store. If you want to translate text from the photo, choose the language in which you want to translate and then tap the camera. To instantly translate the whole text, tap scan and then capture. After a few seconds, Google Translate will convert the whole text into your respective language.
Moreover, if you want to translate the photo you have already taken, you should simply click on import at the bottom of the text box. It allows you to highlight the few lines that you want to translate, or you can also select all for translation of the whole text.
2.                  Help Improve Text Recognition
If you are at a place where you are unfamiliar with the language used in different places, camera google translate is there to help you improve text recognition. With its instant camera feature, you can point ant text from the real world using your phone camera. It will detect the language of the text automatically.
To improve text recognition, you have to import a picture from your gallery into the Translate app and tap on the text. Camera Google Translate will scan the language of the text and immediately convert it into the language you want.
Moreover, if you aren't sure about the language of the text, you can simply point at it, and Google will try to detect the language itself.
3.                  Translate What You Find
Suppose you are an adventurer and traveller and have to travel in a region where multiple languages are spoken. In that case, it might be problematic for you to determine the language of the text and different antique things of that place. Nonetheless, camera google translate has made it easy and quite convenient for you.
Luckily, you can translate any common and uncommon things you find there anytime. You have to capture the image of the object and the camera google translate will translate the name of that particular object in your language.
4.                  Language Availability And Compatibility
Another interesting factor is that Google has introduced support for more than 60 languages and expanded the translation support to a total of 88 languages. Its advanced technology ensures that translation is available in many languages such as Arabic, Hindi, Malay, Portuguese, and Vietnamese. Here's a full list of all 88 supported languages.
Regarding its compatibility, you can use all of its features with both Android and iOS. You can also translate from Arabic to French, from Japanese to Chinese, etc., either online or offline.
Google lens
Credit source: Google Lens
If you want to avail more features and expect to do things easier, more reliable, and faster, you can switch to google lens. Google lens enables you to translate documents, websites, images, street signs, menus, newspapers, pamphlets, etc. Basically, Google Lens compares objects in your picture to other images and searches for a similar and relevant picture of that object.
Furthermore, Google Lens is an AI-powered technology that will detect the image in front of the camera lens and offer amazing actions such as scanning, translating shopping, and more. Here is a brief description of its features.
Scan and translate: You can point your phone to any text; it will scan the text into your willing language.
Shopping: If you see an outfit that caught your eye, simply capture it. Google Lens will find a similar piece and article and its reviews for you.
Homework assistance: If you are stuck on a question, take its picture. It will find explainers, videos, and results from the web for any subject.
Search around you: With this feature, you can search the animals, plants, and anything around you by taking picture from your phone.
Final Verdict
Sometimes it's really hard to get familiar with the surroundings when travelling or in an unknown place. You might have tried to type each word into Google Translate, but it's time-consuming and challenging. Camera google translate is much faster as it can instantly translate the text and images into your desired language.
Finally, we have mentioned incredible features of Camera Google Translate, and Google Lens that might help you translate the text, images, signboards, etc.